Things To Do In Port Hacourt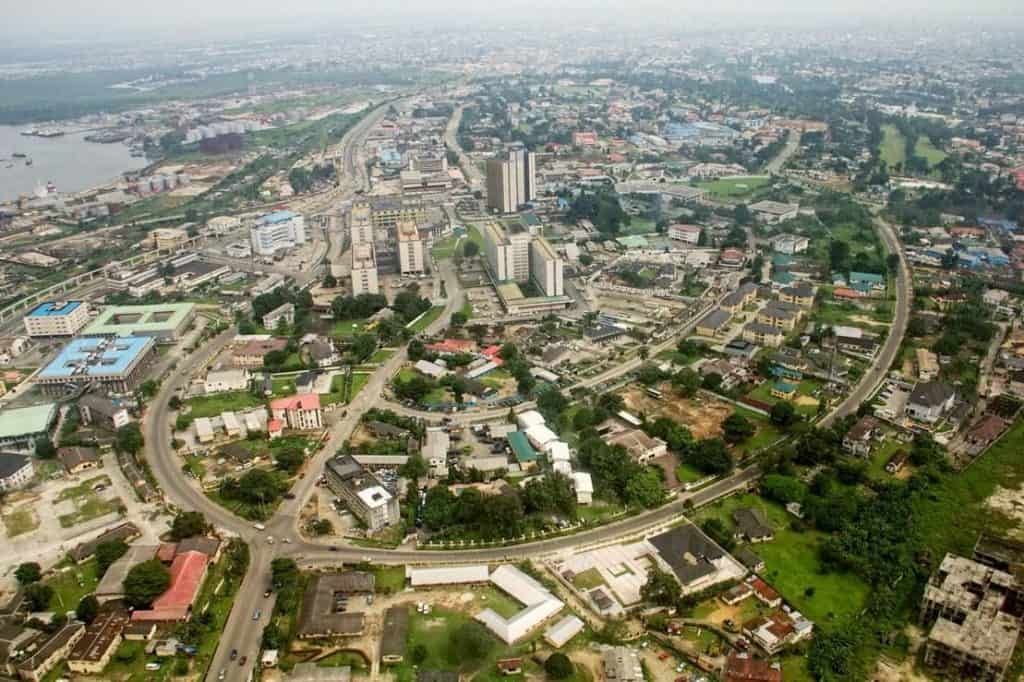 Port Harcourt is obviously one of the most exciting cities in Nigeria. Although a major industrial center, it is affluent with history and boasts of a large number of tourist attractions.
The city is also called Garden City or "PH", has a lot to offer and is definitely the right place to visit if you have a taste for the good things in life. With an impressive collection of recreational and fun spots, deciding on what fun things to do while in Port Harcourt might be a bit overwhelming, let's help you out.
(In All Your Getting) Get Bole and Fish
Your trip Port Harcourt won't make much sense without a taste of the local cuisine known as Bole and Fish.
A significant meal of the Rivers People, it is made from a recipe of roasted plantain and fish slathered in the most delectable peppery, palm oil sauce. The thing about Bole and fish is that it is best purchased on a street corner where indigenous Port Harcourt women prepare the meals on red hot coals. And as with all street food, it is best to be sure that it is freshly made and piping hot when you buy it.
D-Line, a street in Port Harcourt, is fondly referred to as 'Bole Headquarters' as it harbors a large number of sellers. If you however do not fancy the idea of buying food off the streets (usually in a black nylon bag), you can go to, or place an order from to Bole King, a fairly new restaurant launched to cater to the 'bole needs' of the city.
Go See the Animals – Port Harcourt Zoo
The Port Harcourt zoo is home to many uncommon animal species such as lions, cobra, monkeys, chimpanzees, turtles, crocodiles, ostriches, donkeys, gazelles, peacocks and many bird species.
The weekends are the time of the week when the zoo is most patronized, and for good reason. On Sunday visits you get to witness the feeding of the animals, especially the Lions. There is nothing like watching the once majestic lions in a feeding frenzy. Within the zoo, you will find the museum where two large lions and lioness were embalmed. These two creatures were killed by electrocution when they attacked and ate the zoo attendant who came to feed them and forgot to lock the cage. A definite must see on your list.
Pleasure Park

Port Harcourt Pleasure Park, is a public recreation park in Rumuola, Port Harcourt, Rivers State, Nigeria . It is located along Aba Road, near the 2nd Amphibious Brigade Barracks also known as Bori Camp, Rumuola town. The purpose of the park is to serve as both a tourist destination and a revenue generator for the state. The park is also filled with various exercise machines ranging from simple walkers and massage machines to elliptical trainers. There is a parking lot, a jogging track, restaurants and a climbing tower.
mile One Market

One of the biggest open markets in Nigeria, shopping in mile one is a big part of the Port Harcourt experience. Located in the Diobu area of Port Harcourt City, there are no fixed prices here. Prices can go as low as your haggling skills and as high as you're willing to pay. Fair warning though everything you purchase is at your own risk (caveat emperor).
Visit The City Mall – Shopping, Cinemas and More
It's always fun to visit the mall- a one stop shops for everything you need. From Groceries to wears and cosmetics. It is also boisterous with fun activities and games as provided by several vendors using the facility to do business. Port Harcourt city mall is is located along Azikiwe Road, Next to Government House, Port Harcourt. You really need to visit there to see more for yourself.
Bonny Island

Bonny Island is arranged at the southern edge of Rivers State in the Niger Delta of Nigeria close Port Harcourt. Ships are the primary type of transport to and from the island. Bonny Island was the melting point of economic activities right from the 15th century and also home to many illustrious sons and daughters of Nigeria. With a thriving traditional system and robust cultural heritage, it stands out as one of the foremost local communities in Nigeria.
Take a tour of Port Harcourt Cultural Center
The Port Harcourt Cultural center is a renowned tourist destination. It is situated on Bonny Street, Port Harcourt. It serves as a center for displaying the cultural heritage and history of Port Harcourt and Rivers State as a whole. The center shows relics that tell the antiquity of the city and also houses workshops that sell replicas of these local relics as well as African jewelry, home wares, pottery and souvenirs within the center. It has a theater a stage and auditorium for live performance of cultural dance and plays it holds an enormous attraction for guests.
experience the Port Harcourt Tourist Beach
One of Port Harcourt's oldest tourist attractions. It was commissioned in 1988. Ever since it has been a go to relaxation spot for tourists and residents alike. It has a museum within its premises and tour guides are available to take you through. Also, a great place to enjoy fresh or not so fresh palm wine along with other local delicacies, whichever way you like it.
Well, there you have it, these are some of the fun things you can do while in Port Harcourt, you can equally come say hi @ SilvaCreate.
About Your Business, The Next Level...
We'd like to offer you a free consultation and website analysis so we can give you an honest assessment of the changes that we could make to improve your business. 
Take the first step in gaining more customers today by contacting us today.